Part of "building the beloved community", is being connected to our communities. Visit this page regularly for information on upcoming Community Events.
Upcoming Community Events
The events below are being provided as a courtesy. Reid Temple AME Church is not affiliated with these events and has no involvement in their planning. For more information on the event, click the event name.

---
---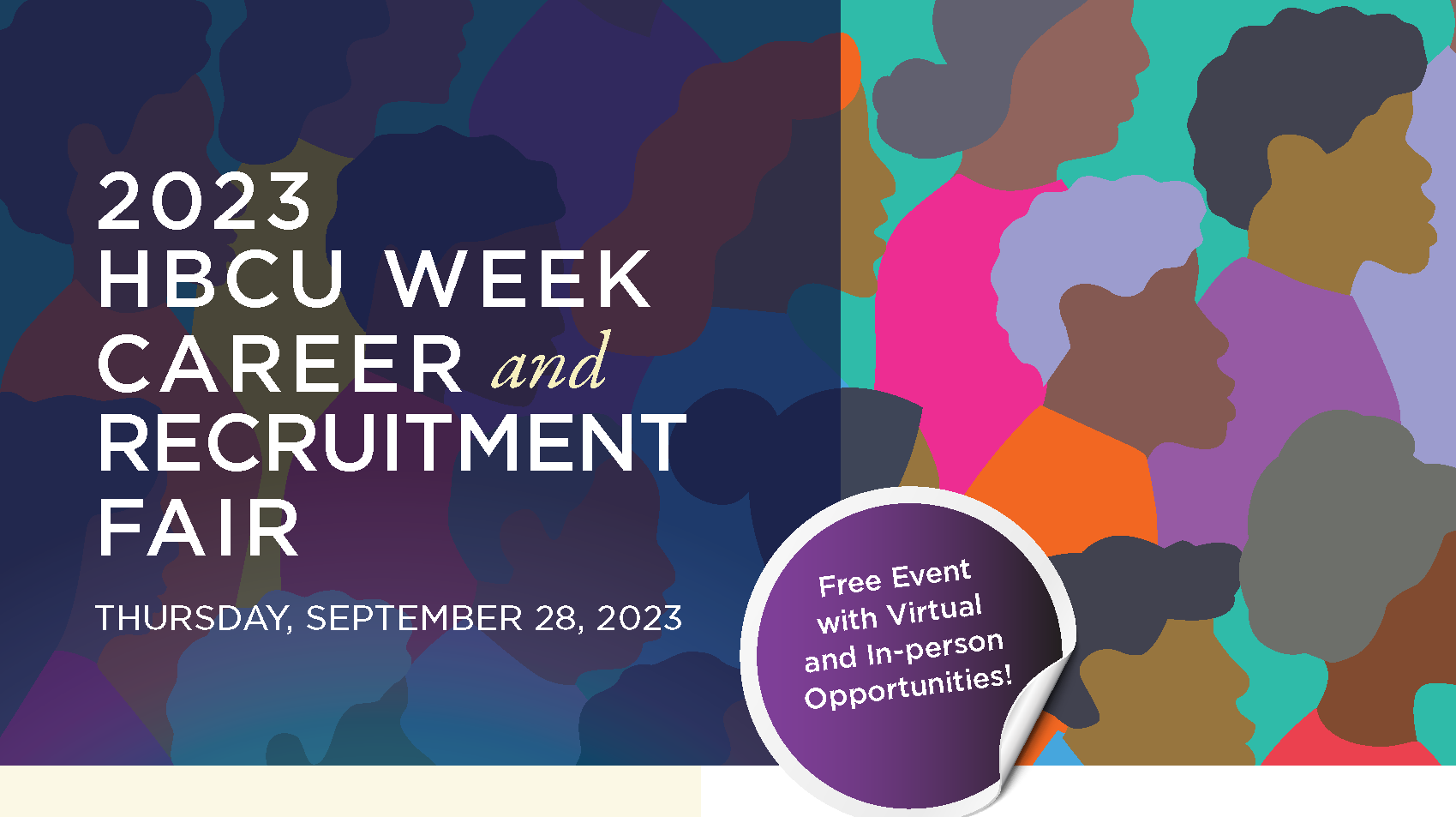 The Initiative will host its 5th Annual National HBCU Week Conference Career and Recruitment Fair on Thursday, September 28, 2023, at the Hyatt Regency Crystal City, 2799 Richmond Hwy, Arlington, VA 22202 . The career fair will feature general recruitment; direct hiring and interviewing; career development sessions, activities and more!
This year's career fair theme is Career Pathways and Economic Mobility: advancing and maximizing programs, resources, and initiatives that support the recruitment of HBCU talent, human capital, and career advancement opportunities; with an underlying objective to identify and fill available opportunities on-site. This career fair will feature professional development sessions, and direct hiring and recruitment opportunities grouped into the following paths of engagement:
Career Services Supports (i.e., Wraparound Services)
Career Pathways Development (Internships/Fellowships/Careers)
Experiential Learning/Technical Assistance
Workforce Development (Faculty Development Opportunities, Executive in Residence)
Entrepreneurship/Leadership
Access and Affordability
This event is FREE!! Career Fair Registration is required for all attendees. The Initiative's HBCU Week Career and Recruitment Fair opportunities will be open to all National Annual HBCU well participants as well as the public. Undergraduates, Graduates, Doctoral Candidates, Recent Alumni and Experienced Professionals are welcome!
Register here: https://web.cvent.com/event/8520b10f-0a2b-4f03-85ac-53a52099467e/summary
CAREER FAIR OBJECTIVES
Recruit diverse talent
Inform attendees and students of sources housed in both the public and private sector.
Introduce community and students to career, fellowship, internship, and higher education opportunities.
Establish professional relationships that will expand networks and enhance professional development.
HBCU CAREER FAIR PRIORITIES
Increase awareness of Public/Private Programs
Share Career Pathways
Increase Equity and Access
Expand Outreach and Networks
Recruitment of HBCU Talent
Share Economic & Community Opportunities